Available Now: Blood Always Tells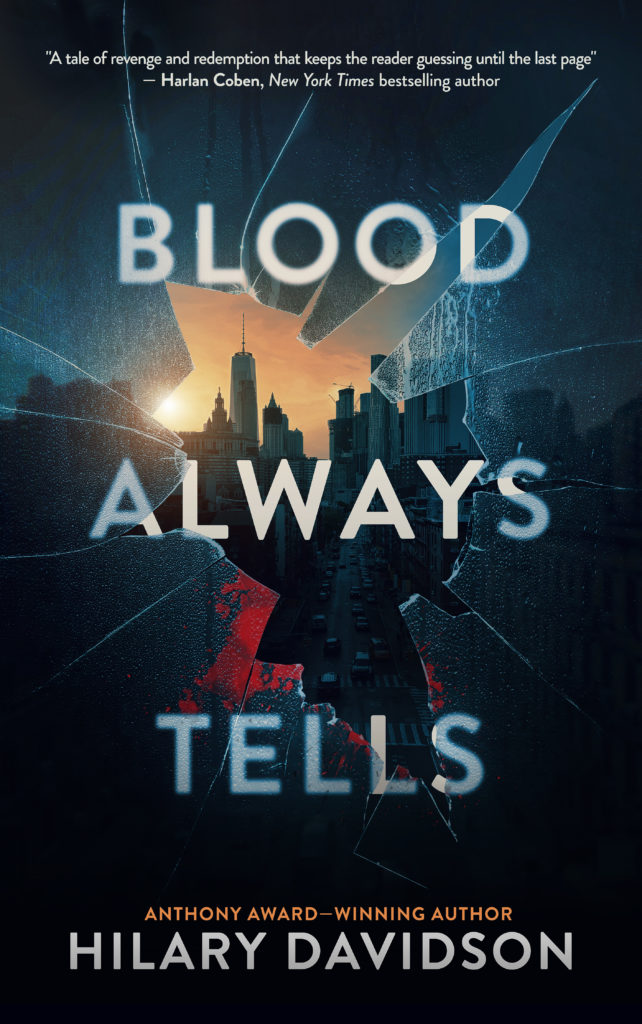 I am thrilled to say my 2014 standalone, BLOOD ALWAYS TELLS, is back in the wild today. It's been a labor of love bring my first four novels back into print, and I'm so excited to be able to share this one again. Here's the jacket copy:
Dominique Monaghan just wanted to get even with her two-timing, married boyfriend, a washed-up boxer stuck in a toxic marriage to a dangerously spoiled socialite. However, an elaborate blackmail scheme soon lands her in the middle of an unexpected kidnapping… and attempted murder. But who is actually out to kill whom?

Desmond Edgars, Dominique's big brother, has looked out for his wayward sister ever since their mother was convicted of murder many years ago, so when he receives a frantic phone call from Dominique in the middle of the night, he drops everything to rush to the rescue. But to find out what has really happened to his sister, the stoic ex-military man must navigate a tangled web of murder and deception, involving a family fortune, a couple of shifty lawyers, and a missing child, while wrestling with his own bloody secrets…
Apple Books selected BLOOD ALWAYS TELLS as one of its 20 Best Books of April 2014. The book got a lot of love from reviewers and other writers:
"Blood Always Tells will surprise you at every turn. You think you know what's going on… until you don't. Hilary Davidson is the master of plot twists!" — Tess Gerritsen, New York Times bestselling author

"Blood Always Tells is a story about power and powerlessness, about selfishness and selflessness, about desperate people doing desperate things. Underneath it all, though, it's also a meditation on fate and free will, on nature and nurture, and on whether it's possible to overcome genetics and circumstance." — Criminal Element

"Readers may think they know where Hilary Davidson is going with Blood Always Tells, but they'll be wrong time and again. Davidson writes thrillers by her own set of rules and the result is a terrific, highly original read" — Gar Anthony Haywood, Shamus Award-winning author

"A heartfelt, energetic story about greed, entitlement and the unbreakable bonds between siblings who never stop believing in each other. Davidson also works in a subtle but effective subtext about racial politics that gives Blood Always Tells an extra boost." — South Florida Sun-Sentinel

"A tale of revenge and redemption that keeps the reader guessing until the last page." — Harlan Coben, New York Times bestselling author
I hope you'll pick up the new edition! BLOOD ALWAYS TELLS is available in paperback from your favorite independent bookstore and from Amazon, and available as an eBook from Apple Books, Kindle, Kobo, and Nook.