The Third One's the Charm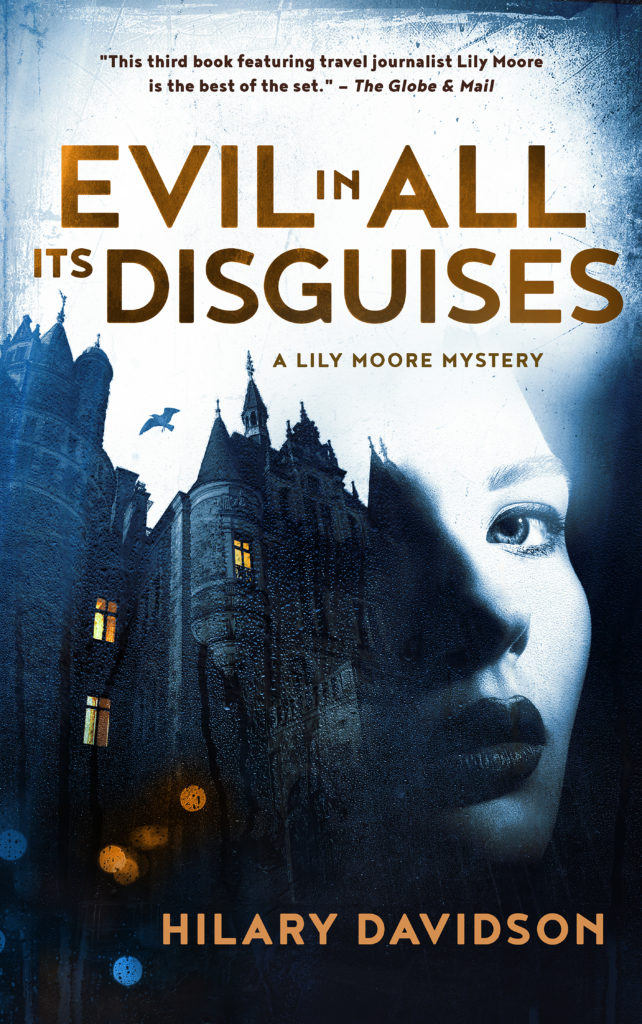 First, a confession: I am bonkers. That's the only possible reason I can give for why I decided, late in the summer, to re-release the three books of the Lily Moore series over three months. Did I feel ready to do it? Not at all, but I jumped in anyway (kind of a familiar theme around here).
The process wasn't easy (I'll probably write about it one of these days — there are so many pitfalls). But I'm thrilled to say that all three novels in the Lily Moore series are back in print! The third installment, Evil in All Its Disguises, made its return today, joining its siblings The Damage Done and The Next One to Fall. Here's the jacket copy:
Anthony Award-winner Hilary Davidson weaves a thrilling story of paranoia, vengeance, and murder.

When travel writer Lily Moore joins a group of journalists for an all-expenses-paid press junket to Acapulco, she expects sun, sand, and margaritas. Instead, she finds that the Mexican city, once the playground of Hollywood stars, is a place of faded glamour and rising crime. Even the luxurious Hotel Cerón, isolated from the rest of the town, seems disturbing to her, with its grand, empty rooms, ever-watchful staff, and armed guards patrolling the grounds.

Lily isn't the only one who suspects something rotten under the hotel's opulent facade. Skye McDermott, another journalist on the trip, asks Lily for help with an article she's working on about fraud and corruption in the hotel industry. Skye claims she's eager to write a piece of real journalism rather than the fluff she's known for. But she also lets slip that she's deeply upset at a lover who jilted her, and she plans to exact her revenge by exposing his company's illegal activities.

After Skye disappears suddenly, Lily suspects her friend is in grave danger. But the hotel's staff insists that everything is fine and refuses to contact the police. Only after Lily tries—and fails—to leave the Hotel Cerón does she discover the truth: the journalists are prisoners in a gilded cage.

Too late, Lily realizes that she has been maneuvered into the role of bait in a vicious, vengeful plot. Faced with unthinkable choices, Lily must summon all her strength to survive, confront the past she's still running from, and save other lives.
Evil in All Its Disguises got some wonderful praise where it was first released by Tor/Forge in 2013:
"Davidson has a great eye for the small detail that leads the reader into the spot and her puzzle plots are beautifully organized and crafted… This third book featuring travel journalist Lily Moore is the best of the set." — The Globe & Mail

"Davidson's book pulses with psychological suspense." — Milwaukee Journal Sentinel

"Hilary Davidson delivers the goods — an exotic, atmospheric setting, a rocket-paced plot, and a bright, engaging heroine in Lily Moore. Evil in All Its Disguises is a top-notch mystery — exciting, harrowing, and smart" — Lisa Unger, New York Times bestselling author
If you'd like to pick up the gorgeous new edition, it's available as an eBook from Apple Books, Kindle, and Kobo. The paperback edition is available from your favorite independent bookstore and from Amazon. I hope you'll enjoy it!