Publishers Weekly on Florida Happens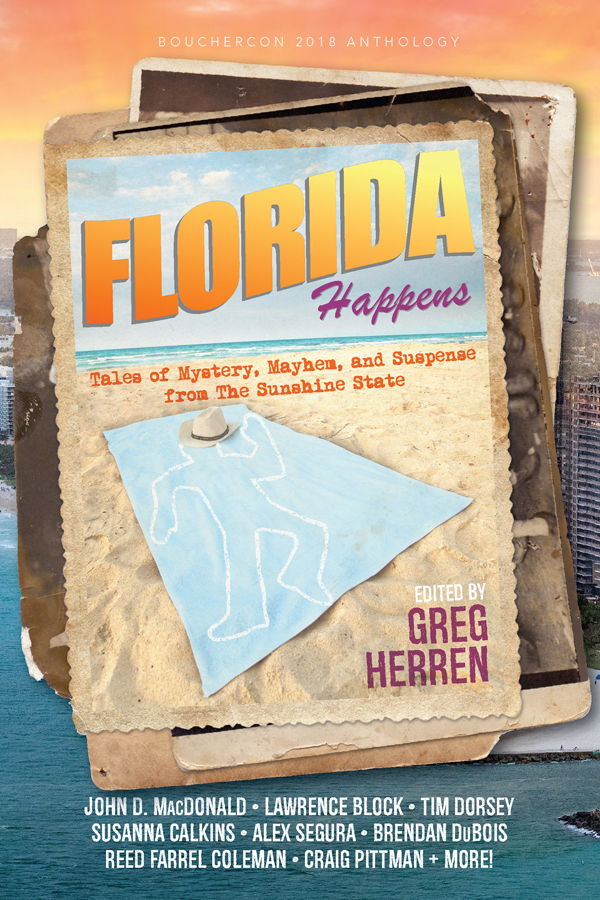 The first review is in for Florida Happens, the 2018 Bouchercon anthology, and it is fantastic! Here's what Publishers Weekly had to say:
Florida Happens: Tales of Mystery, Mayhem, and Suspense from the Sunshine State Edited by Greg Herren. Three Rooms, $15.99 trade paper (284p) ISBN 978-1-941110-74-4

Big-name Florida crime authors such as Carl Hiassen, Randy Wayne White, and James W. Hall may be absent from this anthology of mostly current stories—a rather insipid Bernie Rhodenbarr story excerpted from a 1979 Lawrence Block novel and a strong 1956 story, "Hangover" by John D. MacDonald, being the exceptions—but Herren (Blood on the Bayou) still mines a lot of gold. In Hilary Davidson's "Mr. Bones," a pet owner finds poetic justice when her cat disappears. An ex-con tries to help a fellow resident of the Palm Heights Senior Assisted Living Center in Angel Luis Colón's moving "Muscle Memory." Eleanor Cawood Jones pulls a neat twist in "All Accounted for at the Hooray for Hollywood Hotel." Debra Lattanzi Shutika's "Frozen Iguana," about a pair of amateur sleuths, offers an offbeat slice of Florida life. In Reed Farrel Coleman's "The Ending," old lovers part in surprising fashion, while Brendan DuBois's heroine suffers an inconvenient flat tire in "Breakdown." These 21 tales are testimony to the wealth of notable crime fiction rooted in the Sunshine State.(Sept.)
In case you're not yet sold on this excellent collection, keep in mind that a portion of the proceeds from the anthology will go to support Dolly Parton's Imagination Library, a program that provides free books to children from birth to school age regardless of family income. Ready to pre-order? Click here.