More About The Night of the Flood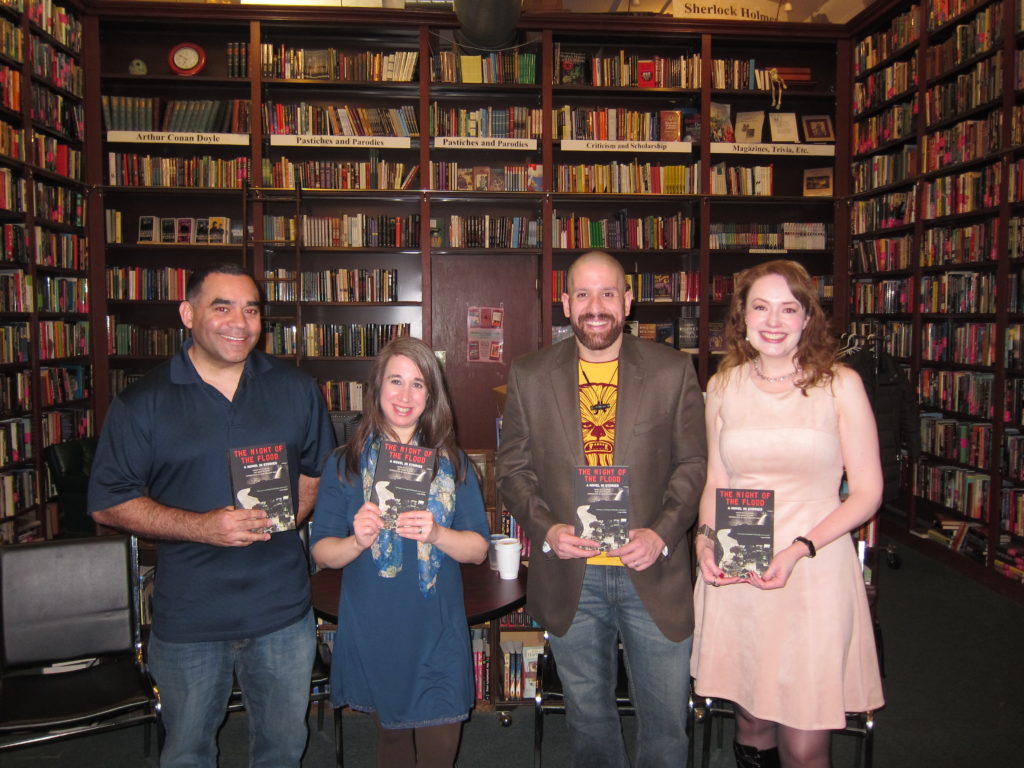 We had a launch party for THE NIGHT OF THE FLOOD last Thursday at New York's landmark Mysterious Bookshop. It was the day after a nor'easter hit, so three of the authors who'd planned to be there couldn't make it in. But Ed Aymar, Angel Luis Colón, Jenny Milchman, and I were there, and we had a great Q&A and signed a big stack of books. If you'd like to buy one, please get in touch with the Mysterious Bookshop!
There are several new reviews and articles I want to share, starting with Ed Aymar's terrific column in the Washington Independent Review of Books. Ed asked Shannon Kirk, J.J. Hensley, Gwen Florio, and me to talk about the societal issues that influenced out stories. Want to know what inspired me to write about domestic violence in "The Darkest Hour"?
More news and reviews:
"The gritty, intense compilation may be a source of discovery for some readers… The Night of the Flood is an unconventional, action-packed novel." — Lesa's Book Critiques
"The Night of the Flood is a fun experiment with some fantastic storytelling." — Unlawful Acts
Learn about our fictional town of Everton, PA — and win a copy of the book — over at Fresh Fiction.
Finally, Angel Luis Colón, Nick Kolakowski, and I are doing a reading at Kew & Willow Books this Friday night at 7pm. Hope to see you there!