Noir at the Bar: Killing Malmon Edition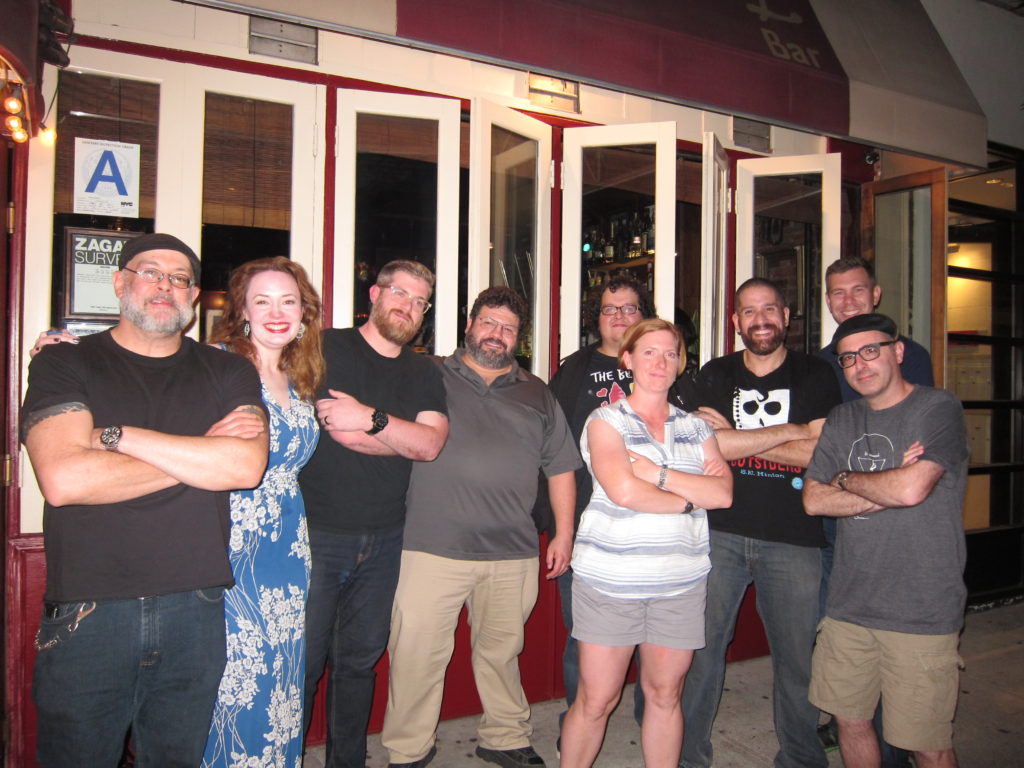 It's tough to keep a secret in the age of social media, but the Killing Malmon crew in New York pulled it off. Rob Hart deserves the credit: it was his idea to surprise Dan and Kate Malmon on their trip to the Big Apple with a special super-secret Noir and the Bar. Dan and Kate are beloved by the crime-fiction community, and they're the editors of Killing Malmon: 30 Authors… One Victim, an anthology to benefit the National Multiple Sclerosis Society (Kate has MS, so this is an issue close to their hearts). The usual suspects — Rob Hart, Todd Robinson, Angel Luis Colon, Thomas Pluck, Dave White, Hector Acosta, and me — read excerpts from our stories. If you'd like to learn more about the collection, which will be published in October by Down & Out Books, click here. If you'd like to see how much fun we had with the event, scroll down!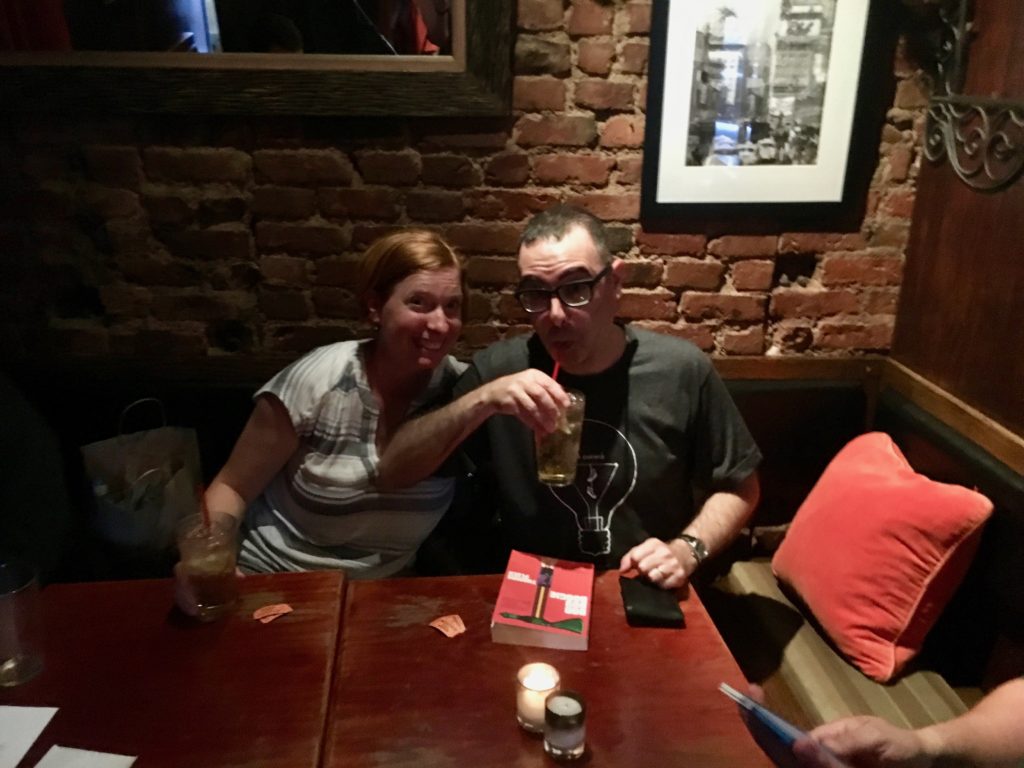 Were the Malmons surprised? Hell yes. Recovering with drinks.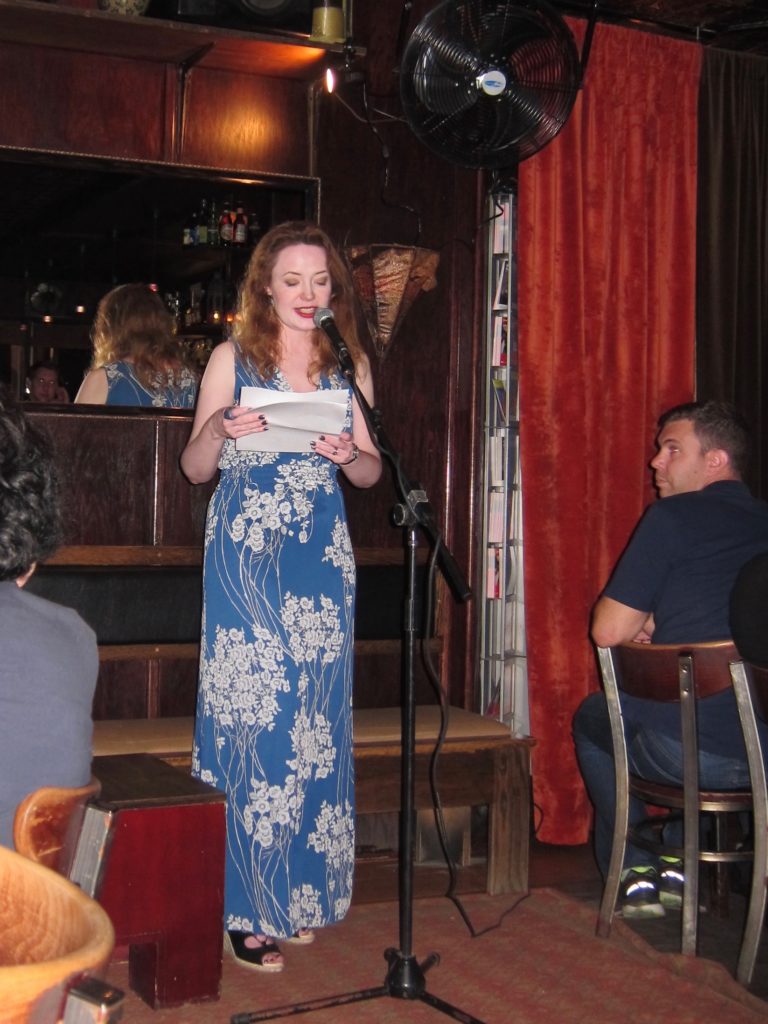 Reading "My Side of the Matter," which was inspired by the famous Truman Capote story.
Big Daddy Thug Todd Robinson double duty: bartending before he took the stage.
The theme of the collection is killing Malmon, after all…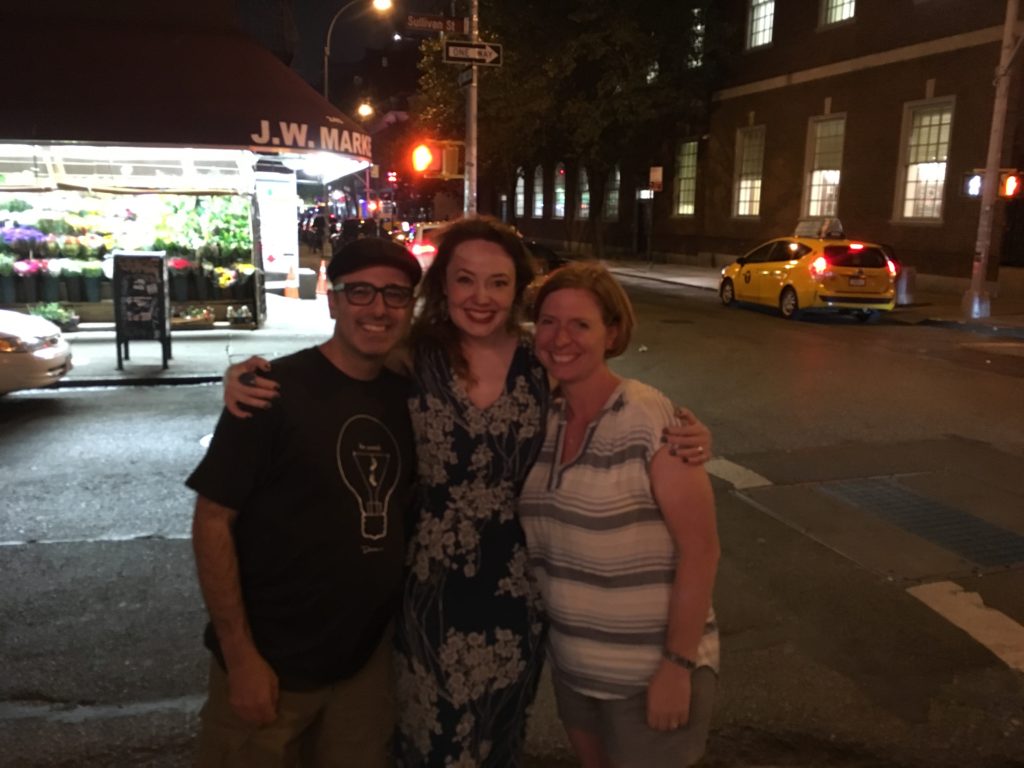 I love these crazy kids.