Achievement Unlocked: I've Taken Over Great Jones Street!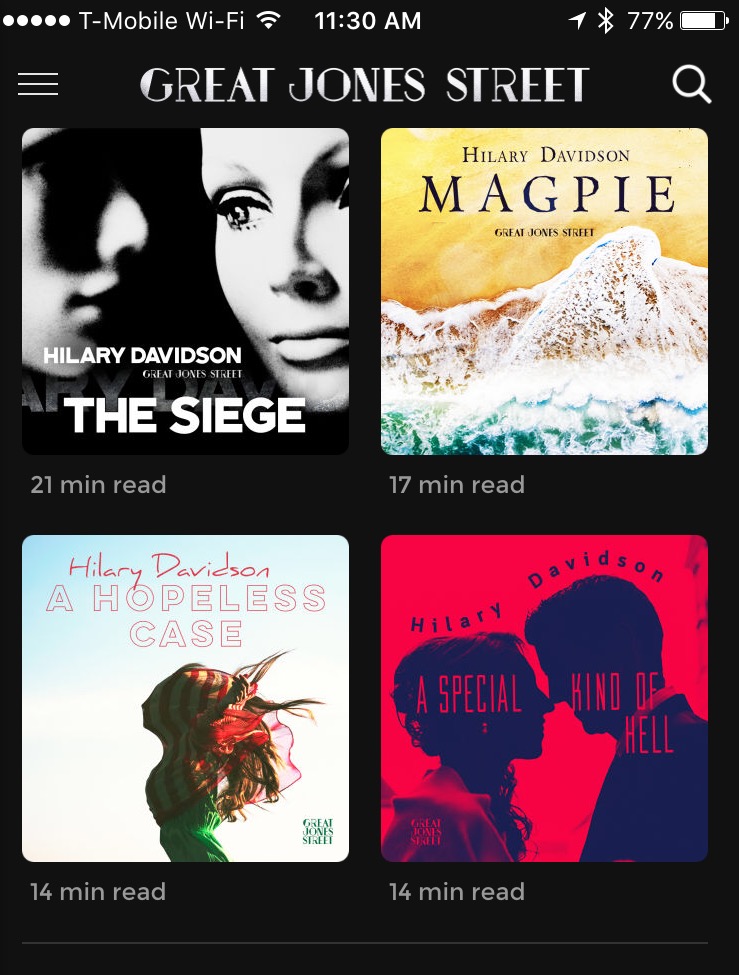 I've written before about Great Jones Street, the phenomenal app that allows you to read countless short stories. Calling it the Netflix of short fiction is no exaggeration (except that GJS is free, which makes it even better). GJS bought four of my stories last fall, and it recently gave them gorgeous cover art and started featuring them on the app. "A Special Kind of Hell" was last Friday's feature, then "A Hopeless Case" on Monday, "Magpie" on Tuesday, and "The Siege" yesterday. Without meaning to, I took over the app's start screen, which makes me proud, but also very grateful to the GJS team for their support.
I've been making plans to do more with the GJS crew, so stay tuned for developments. In the meantime, please download the app. There's no downside: it's free, and you get great fiction from a wide array of authors at your fingertips. Happy reading!