UNLOADED Is Out!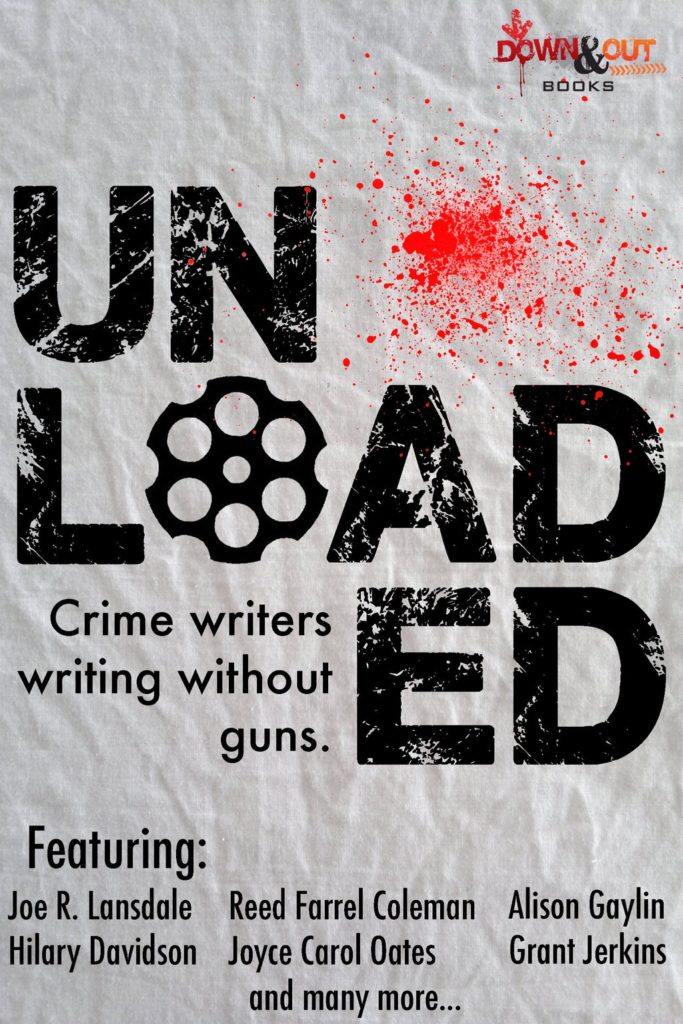 I'm thrilled to say that UNLOADED: CRIME WRITERS WRITING WITHOUT GUNS is out now from Down & Out Books. The official release:
Proceeds from the sales of UNLOADED will benefit the nonprofit States United To Prevent Gun Violence

For the first time, more than two dozen crime and mystery authors have joined together to use the strongest weapon at their disposal — words — in a call for reasonable gun control in the U.S.A. In this collection you get all the thrills and excitement you come to expect from a great crime story, but without any guns.

From best sellers and writing legends to the brightest stars of the next generation of crime writers, the twenty-five authors here have taken pen in hand to say enough is enough. Gun violence has got to stop and this is our way of speaking out — by showing that gun violence can be removed from the narrative, and maybe from our lives.

It's not anti-gun, it's pro-sanity. And above anything else, these are thrilling crime stories that will surprise and shock, thrill and chill — all without a gun in sight.

The writers are from both sides of the political aisle and many of the authors are gun owners themselves. But everyone felt it was time to speak out. Featuring the talents of J.L. Abramo , Patricia Abbott, Trey R. Barker, Eric Beetner, Alec Cizak, Joe Clifford, Reed Farrel Coleman, Angel Luis Colón, Hilary Davidson, Paul J. Garth, Alison Gaylin, Kent Gowran, Rob Hart, Jeffery Hess, Grant Jerkins, Joe R. Lansdale, S.W. Lauden, Tim O'Mara, Joyce Carol Oates, Tom Pitts, Thomas Pluck, Keith Rawson, Kelli Stanley, Ryan Sayles, and Holly West.
UNLOADED is available in print and as an eBook; buy it from Amazon, Nook, Kobo, IndieBound, or at your favorite independent bookstore. If you're in New York, come to the launch party at the Mysterious Bookshop on Wednesday, May 4th!