Noir at the Bar, Queens Edition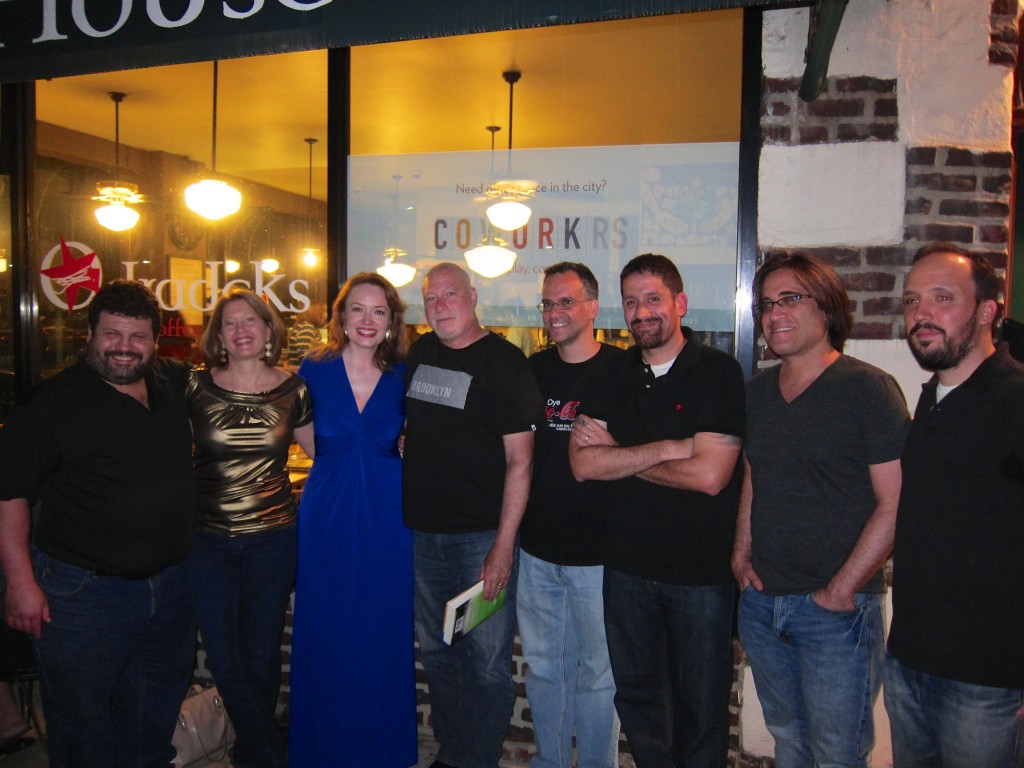 Last night was a blast. A huge thank you to Odradek's Coffee House for hosting the first-ever Noir at the Bar Queens, to Alex Segura for being the superstar who put the event together, and to all the authors who read. It was an honor to be part of the event!
Photo of the reading crew, from left to right: Thomas Pluck, Suzanne Solomon, me, Reed Farrel Coleman, Richie Narvaez, Angel Colón, Jason Starr, and Alex Segura.