Release Day for BLOOD ALWAYS TELLS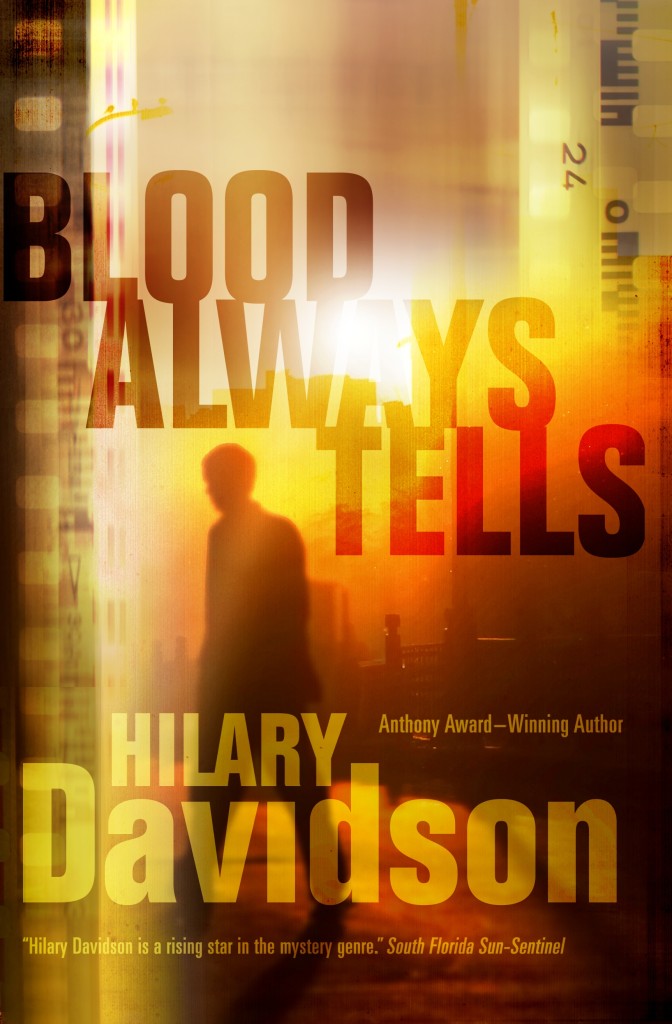 There's nothing like book release day. It's like a having a birthday, Christmas, and Cinco de Mayo all rolled up into one. Today, BLOOD ALWAYS TELLS is released into the world (well, the US and Canada) by Tor/Forge Books. I couldn't be more excited about the reception the book is getting. A few of the greatest hits:
RT Book Reviews: ***Selected as a Top Pick*** "Davidson has penned an outstanding novel that entertains with its carefully plotted tale of kidnapping, murder and duplicity. Impressive from the outset, the surprises continue throughout until the clincher at the end. Her talent for character development shines."

Criminal Element: "Blood Always Tells is a story about power and powerlessness, about selfishness and selflessness, about desperate people doing desperate things. Underneath it all, though, it's also a meditation on fate and free will, on nature and nurture, and on whether it's possible to overcome genetics and circumstance."

The Globe & Mail: "This is her best mystery yet."

iBooks: Selected Blood Always Tells as one of the 20 Best Books of April

Quill & Quire: "As the stakes of the novel change, Davidson shifts the point of view, pairing the reader with the character who has the most to learn, the most to gain, or the most to lose… With its many curves and revelations, Blood Always Tells manages to surprise as well as thrill. "

MysteryPeople: "This could be the Gone Girl of 2014." (Selected as the Mystery Pick of the Month at Austin's BookPeople)

Publishers Weekly: "[A] riveting standalone from Anthony Award–winner Davidson."

Crimespree Magazine: "This is her finest work to date. The devilishly good plot twists will keep you guessing—just when you think you've got it worked out, Davidson zings you from another direction."

Dead End Follies: "It's a book that takes chances and covers a spectacular emotional range… [it] is Davidson at her boldest, craftiest, most mature and most twisted."
The launch party is tomorrow night at NYC's Mysterious Bookshop. If you're in the area, I hope you'll come! Or else catch me on tour.
Read the reviews. Read an excerpt. Buy the book.