Left Coast Crime 2013
What a whirlwind! Left Coast Crime started in Colorado Springs last Thursday, and it's been crazy. Where do I begin…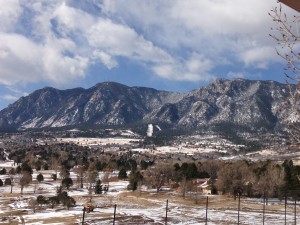 The view from my room at the Cheyenne Mountain Resort. Words fail me.
The social media panel (L to R): Patricia Stoltey (grabbed by a fan who wouldn't let her be in the picture), Janet Rudolph, Jen Forbus, me, Kiffer Brown, and Maddee James.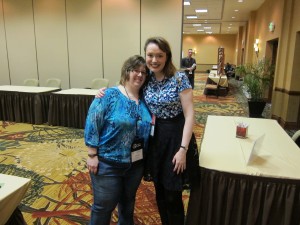 Hanging out with Jen Forbus.
Dinner at MacKenzie's Chop House with a fantastic group of people. So grateful to Sandra Brannan and her husband, Joel, for a wonderful night!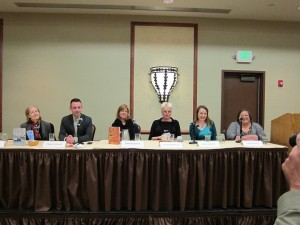 The "Foreign Affairs" panel: G.M. Malliet, Ragnar Jonasson, Edith McClintock, Catriona McPherson, me, and Lourdes Venard.
At the awards banquet with Brad Parks and Chantelle Aimee Osman.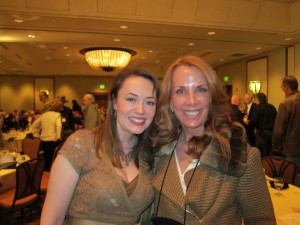 With newlywed Twist Phelan, who got married in Denver the day before Left Coast Crime began.
Award winners Rochelle Stab (who won the Watson) and Brad Parks (who scored the Lefty).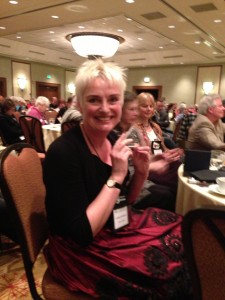 My fellow Criminal Mind Catriona McPherson with her Bruce Alexander Award.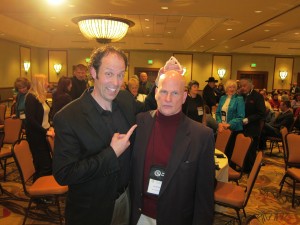 Look what Brad Parks does when you give him an award. Bet Rochelle and Catriona were better behaved…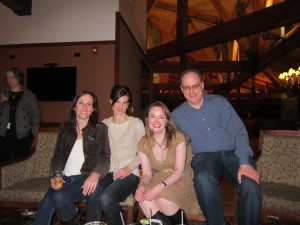 At the bar after the awards with Jess Lourey, Elle Lothlorien, and Dan (my surprise guest at LCC!).