Acknowledging Some Debts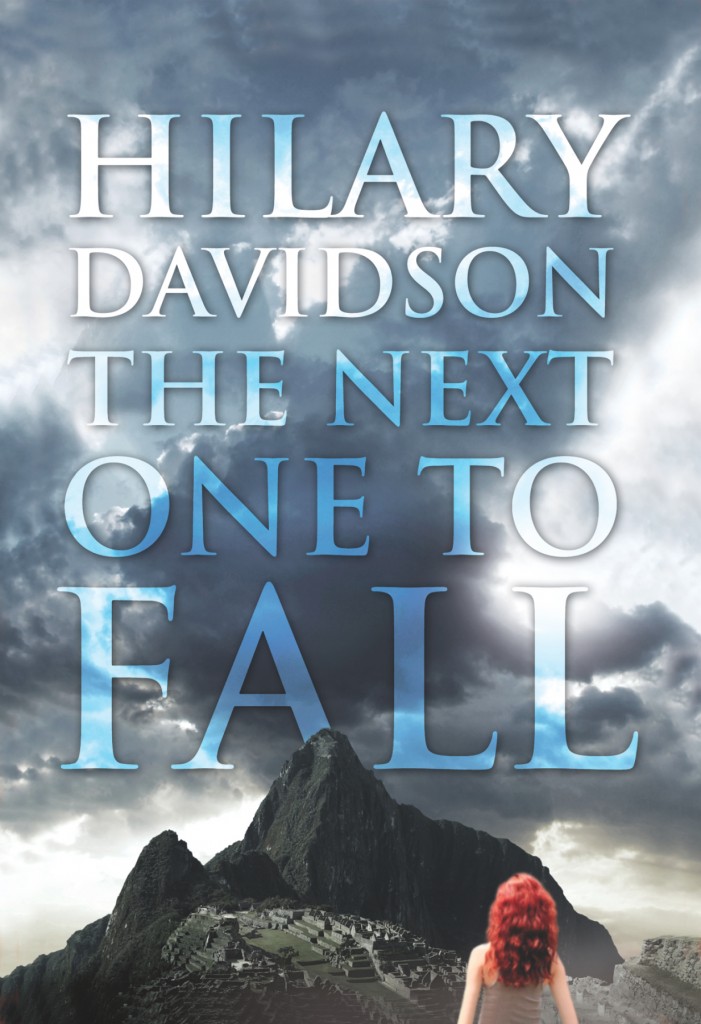 THE NEXT ONE TO FALL came out a month ago, and I've had a wonderful — and completely crazy — ride with it so far. I had a terrific launch party at New York's Mysterious Bookshop, headed down to the Southwest to tour, then up to Ontario for more events, including a phenomenal Canadian launch party at Ben McNally Books. I owe a debt of gratitude to all of the stores who have hosted me, reviewers who've written about the book, and to everyone who has been so supportive. I'm just about to hit the road again for a tour that will take me to Denver, Los Angeles, San Diego, Thousand Oaks, Sacramento (for Left Coast Crime), San Francisco, and Berkeley. As you can probably imagine, I can't wait!
Feeling thankful for everything that's happening now reminded me that I wanted to put the acknowledgments for THE NEXT ONE TO FALL online. I know I have a whole raft of new news to include next time around, but I wanted to say thanks again to the many, many people who've helped me on the road to publishing the book.
Acknowledgments for THE NEXT ONE TO FALL:
If I started a novel with a character who's deeply in debt, you know he or she would end up burying a body, committing a heist, or participating in some mayhem. In my own case, I'm forever indebted to a long list of amazing people, and I consider myself blessed. My editor, Paul Stevens, never ceases to amaze me with his brilliant insights, gentle humor, and thoughtful ways. The entire Tor/Forge team deserves a round of applause for all of their hard work, especially Miriam Weinberg, Aisha Cloud and Patty Garcia. I'm grateful to many at Macmillan, in particular Talia Sherer. A big thank you to my agent, Judith Weber, and to everyone at Sobel Webel Associates for all of their work on my behalf and for their ongoing assistance.
I'm so grateful to all of the bookstores and libraries that have supported my work. Special thanks to Barbara Peters at the Poisoned Pen in Scottsdale; Lesa Holstine at the Velma Teague Library in Glendale, AZ; Marian Misters and J.D. Singh at Sleuth of Baker Street in Toronto; Bobby McCue and Linda Brown at the now closed — and very much missed — Mystery Bookstore in Los Angeles; Allison Robinson and Dustin Kurtz at McNally Jackson in New York City; Mary Alice Gorman and Richard Goldman at Mystery Lovers in Pittsburgh; Scott Montgomery at BookPeople in Austin; Ed Kaufman at M Is for Mystery in San Mateo, CA; Charline Spektor at BookHampton in East Hampton, NY; and Sally Owen at the Mysterious Bookshop in NYC. A big thank you to the entire staff at Partners & Crime in NYC, where I had the launch party of my dreams. I'm sorry I never got to meet David Thompson in person, but I'll be forever grateful for his sweet enthusiasm when I contacted him about reading at Murder by the Book in Houston; my thanks to McKenna Jordan, Kinley Paisley and everyone else at the store for their warm welcome.
Publishing fiction has shown me just how many people are in my corner, and I'm amazed at their efforts, awed by their tenacity, and humbled by their belief in me. Linda Fairstein has astonished me time and time again with her generosity and kindness. The Crimespree family — Jon and Ruth Jordan and Jennifer Jordan — has been unfailingly helpful and wise. Steve Weddle has been a one-man promotion machine, interviewing me in print and audio, hosting a contest, foisting my work on countless strangers, and doing so much more. Jen Forbus has overwhelmed me with her support of my work. Susan Shapiro has been a longtime source of wisdom and encouragement. I'm also thrilled that an incredible group of writers — including Megan Abbott, Ken Bruen, Reed Farrel Coleman, Ed Gorman, Jane Stanton Hitchcock, and Dennis Tafoya — took the time to read and blurb my work.
The support I've had from the crime-fiction community has been incredible. Some of the many I need to thank: Patti Abbott, Jedidiah Ayres, Nigel Bird, Judy Bobalik, Aldo Calcagno, Rebecca Cantrell, Lisa Cotoggio, David Cranmer, Elyse Dinh, Barna Donovan, Margery Flax, Cullen Gallagher, Kathleen Gerard, Jack Getze, Chris F. Holm, Kate Horsley, Fiona Johnson, Vince Keenan, Ray Adam Latiolais, B.V. Lawson, Sophie Littlefield, Maggie Lyons, Erin Mitchell, Lauren O'Brien, Dan O'Shea, Brad Parks, Keith Rawson, Todd Ritter, Todd Robinson, Peter Rozovsky, Kathy Ryan, L.J. Sellers, Robin Spano, Julie Summerell, Sarah Weinman, Chuck Wendig, Holly West, Elizabeth A. White, Lina Zeldovich, and Dave Zeltserman. I'm also thankful for the support of my fellow members of Sisters in Crime, Mystery Writers of America, Crime Writers of Canada, International Thriller Writers, and to my pirate crew of fellow bloggers over at 7 Criminal Minds. A special shout-out to my wonderful friends on Twitter and Facebook, who keep me (passably) sane.
Others who deserve my deepest thanks: Darya Arden, Tom Best, Margaret Cannon, Suzanna Chang, Joan Chin, Beth Russell Connelly, Carolyn Cooke, Stephanie Craig, Barbara DeMarco-Barrett, Jessica DuLong, Leslie Elman, Alice Feiring, Alyson Gerber, Stacey Gibson, David Hayes, Amy Klein, Jenn Lawrence, Martin Levin, Pia Lindstrom, Helen Lovekin, Louisa McCune, Michael Mejias, Ellen Neuborne, Dorri Olds, Bethanne Patrick, Tony Powell, Rich Prior, Ilana Rubel, Jenna Schnuer, Rita Silva, Trish Snyder, Charlie Suisman, Alex Robertson Textor, Kate Walter, and Royal Young.
Heartfelt thanks to all of my family and friends, who have been supportive of me from day one. A special thank you to my mother, Sheila, for never complaining about the countless pages I send her way; her sharp eyes and solid editing instincts are invaluable to me. My father, John, is a one-man cheering squad and I apologize to everyone he's tackled and forced to buy my work. My husband, Dan, manages to encourage me while giving great criticism, a rare feat.
Finally, thank you to everyone who has come to a reading or contacted me online after reading my work. I can't tell you how much that means to me.