Three Stories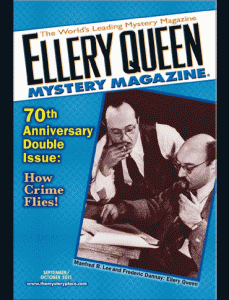 You know that old saying, 'It never rains but it pours'? That's how it is with me and short fiction these days. I've published three new stories in the past couple of weeks; two are pieces I've been waiting the better part of a year to see in print. "Hedge Hog," my Ellery Queen debut, is only available in print, but both "The Other Man" and "Sorry Bastard" are online. Opening paragraphs and links below!
"Hedge Hog" in Ellery Queen Mystery Magazine (September/October 2011)
Harris Bulger was no gentleman. I knew that long before I got into bed with him. Truth be told, there was actually very little time from when we first shook hands till we slipped between the sheets together. Afterwards, he slapped my bottom and told me that I was better than an escort. Instead of smacking him back, I smiled, and we started seeing each other once or twice a week, always at his Upper East Side apartment. What Harris lacked in charm, his home made up for with its towering ceilings, open-air terrace, and breathtaking view of New York.
"The Other Man" in Beat to a Pulp
I knew I was a dead man when the cop walked into my bar. It was the way the cocksure bastard sauntered over the threshold, sniffed the moldiness of the stained oak panels, and smiled. Some little joke there, formulating in his bowling ball of a head. He drew his gun, checked the safety, and stuck it back in its holster. Oh, he was going to have a good time at my expense, and he was going to take his time about it.
"Sorry Bastard" in A Twist of Noir
Don didn't have friends, but on the scale of people who bugged the hell out of him, Leo ranked low. So low Don saw him every couple months for drinks or pool or a game. Leo had a buddy who always scored good tickets.