Absolutely Thrilling
I loved every moment of ThrillerFest VI. It was a chance to see old friends and meet a lot a great people. It meant dinner at Bistango (with, from L to R, Avery Ames, Rochelle Staab, Jamie Freveletti, and Lynn Sheene) and a party at the Mysterious Bookshop. There was a Debut Authors Breakfast on Saturday morning, an awards banquet Saturday night, an afterparty, and then an after-afterparty (at what may be NYC's worst karaoke bar). I got to discover new (at least, new-to-me) authors, listen to stellar talents (such as Karin Slaughter and R.L. Stine), and meet some of my writing heroes, including Jeffery Deaver. Karin Slaughter's very wise words from the Debut Authors Breakfast are still ringing in my ears. "Read, read, read," she told us. "If you don't, it shows in your work."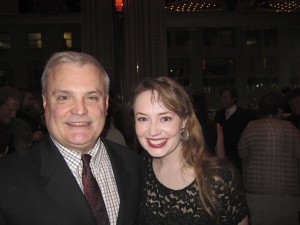 With Shane Gericke, whose TORN APART was nominated for a Thriller Award.
With Patty Garcia, Tor/Forge's resident rock star (she's not only head of publicity, she's the bass player for NYC band The Rats!)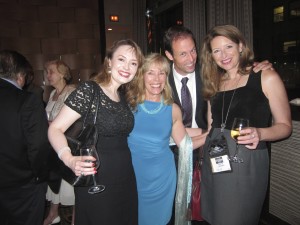 With Avery Ames, Brad Parks and Sophie Littlefield. I think this was afterparty #1.
PS Some people have put together terrific Thrillerfest reports. Library Journal's Barbara Hoffert wrote a terrific summary of the Debut Authors Breakfast. For a more personal take, check out this post by Jennifer Hillier, author of the just-released CREEP.
PPS WordPress is giving me grief about uploading photos, so if you want to see more from Thrillerfest VI, check out my album on Facebook.