The Death March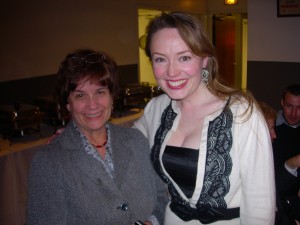 I've been on the road since… um… forever? Last week I was in Texas (for Murder by the Book in Houston) and Arizona (for the Poisoned Pen in Scottsdale and the Velma Teague Branch Library in Glendale); more about both of those events soon. Last weekend I hit Philadelphia for NoirCon, where I got to meet some amazing (and amazingly talented) people for the first time: Patti Abbott, Jedidiah Ayres, Cullen Gallagher, Jonathan Woods, Libby Cudmore, and Steve Weddle. I also got to catch up with Reed Farrel Coleman, Dennis Tafoya, Cameron Ashley, Christa Faust, Scott Phillips, Sarah Weinman, Duane Swierczynski, Stacia Decker… let's just say that a lot of cool people were there. Whatever you do, don't read Weddle's account of the conference. Okay, read it, because it's brilliant, but don't believe his claim that that I led people on a 17-mile death march after the party at the Mummers Museum on Friday night. Would I do such a thing? In three-inch heels? It was maybe two miles, tops. Read these lovely accounts by Patti Abbott and Jed Ayres instead. I've been waiting to meet Patti for years; I'm a huge fan of her work. In person, she's disarmingly modest, charming, and gracious (that's us together in the photo, after I calmed down enough to stand still next to her). Meeting Jed was a wonderful surprise — I hadn't realized he'd be in Philadelphia. He's another charmer, and he and Cameron walked the death march without complaint. Take that, Weddle!
After NoirCon, I went out to West Chester, PA, for an event at Chester County Books & Music with Todd Ritter, author of DEATH NOTICE. He was terrific to hang out with, and I can't wait to read his novel (now that I have my own signed copy). This week has been light on the travel front — all I had to do was get out to Book Revue on Long Island on Wednesday evening. Later today, I head up to Toronto, where I have a book party for THE DAMAGE DONE at Sleuth of Baker Street on Wednesday, November 17th, at 6:30pm. (Please come if you're in town!)
Technically, Toronto marks the end of my scheduled book events for 2010. (Frightening fact: I have book events scheduled for a year from now. For someone who's used to traveling to another continent with about a week's notice, all of this advance planning is bizarre.) But I don't think it will be the last. I love visiting bookstores and libraries, meeting people and talking about my book. What's next? Stay tuned.