Pre-Order Contest for Blood Always Tells!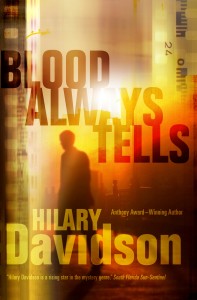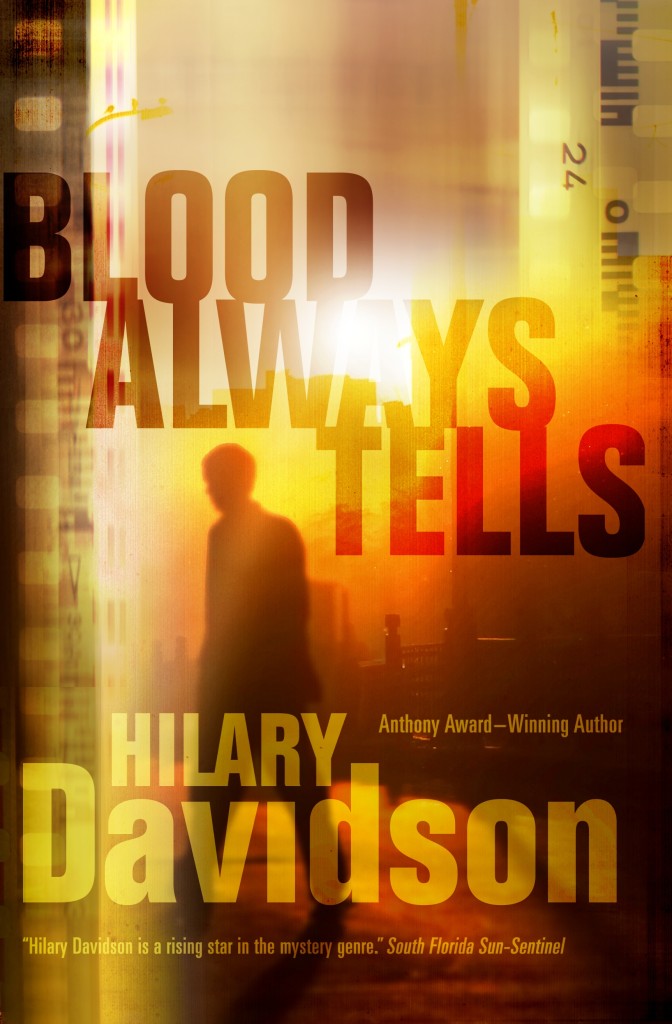 The countdown has started: we're just 14 weeks from the launch of BLOOD ALWAYS TELLS. I'm always excited to have a new book coming out, but in this case, that's doubly true, because BLOOD is my first stand-alone novel. My earlier three books are part of a series, and I know many readers have a close relationship with Lily Moore, Jesse Robb, and the world they inhabit. BLOOD ALWAYS TELLS introduces an entirely new cast of characters, and it's my hope that readers will be fully drawn into their world. I'm thrilled to say that some of my favorite writers are saying terrific things about the book:
"Blood Always Tells gives us a tale of revenge and redemption that keeps the reader guessing until the last page" — Harlan Coben, #1 New York Times bestselling author of Missing You

"A terrific thriller with enough twists and shocks to keep you on the edge of your seat, not to mention a touch of wicked humour when you least expect it!" — Peter Robinson, award-winning author of Children of the Revolution (DCI Banks series) 

"Readers may think they know where Hilary Davidson is going with Blood Always Tells, but they'll be wrong time and again.  Davidson writes thrillers by her own set of rules and the result is a terrific, highly original read." — Gar Anthony Haywood, author of the Shamus Award-winning Aaron Gunner mystery series

"Intense and suspenseful, with a surprise around every corner. This tangled-web thriller of a family gone wrong, darkly noir and relentlessly sinister, is the definition of page-turner!" — Hank Phillippi Ryan, Agatha, Anthony, Macavity, and Mary Higgins Clark Award–winning author
And so… welcome to the pre-order contest for BLOOD!
Pre-orders are incredibly important in the publishing business. For starters, they influence the size of of a book's print run. They can also affect a bookseller's willingness to stock a book in-store, rather than only making it available by special order. They count toward a book's first-week sales, which is a very big deal. When you pre-order a book, you're doing an author a big favor. So, this contest is also my way of saying thank you. Now, without further ado, the prizes!
Everyone who pre-orders the book will receive an electronic copy of my short-story collection, THE BLACK WIDOW CLUB: NINE TALES OF OBSESSION AND MURDER. Yes, everyone. I told you I wanted to say thanks! If you have an eReader, I'll send an ePub file; if not, I'll send a PDF.
Three lucky people will each win a one-year subscription to one of my favorite magazines: Crimespree Magazine, Mystery Scene, or Ellery Queen Mystery Magazine. (If you subscribe already — as well you should — your current subscription will be extended by a year.)
One grand prize winner will win a character name in my next novel. I can't promise whether your namesake will be good or evil, but you will be immortalized in print.
The last time I hosted a pre-order contest, the lovely Sabrina Ogden won the grand prize, and her namesake character appears in BLOOD ALWAYS TELLS. Is she a heroine or villain? You'll have to read the book to find out!
The fine print:
You can pre-order BLOOD ALWAYS TELLS anywhere they sell books. It doesn't matter if it's ordered from a brick-and-mortar store (here's a list of some great ones) or online. Want some pre-order links?
Hardcovers and eBooks both count.
Email a copy/scan/photo of your receipt to preorder AT hilarydavidson DOT com. Be sure to include your mailing address.
If you pre-order more than one copy of the book, let me know — not only will you have my undying gratitude, but you'll get a contest entry for each copy you pre-order.
Let me know if you'd prefer a PDF or ePub version of THE BLACK WIDOW CLUB. If you've already got your own copy of the book, you can designate another recipient for your gift copy.
To be eligible to win a magazine subscription or the grand prize, you must have a mailing address in the US or Canada. But no matter where you live, you'll get an electronic copy of THE BLACK WIDOW CLUB.
The grand prize winner will need to sign a standard release form allowing me to use his or her name in a work of fiction.
The contest will run from January 7th until April 13th, 2014. Winners will be selected in a random draw.
BLOOD ALWAYS TELLS will be released on April 15, 2014, in the US and Canada. Stay tuned for news about the tour. In the meantime, let me just saya heartfelt thank you for all of your support.