The Next One to Fall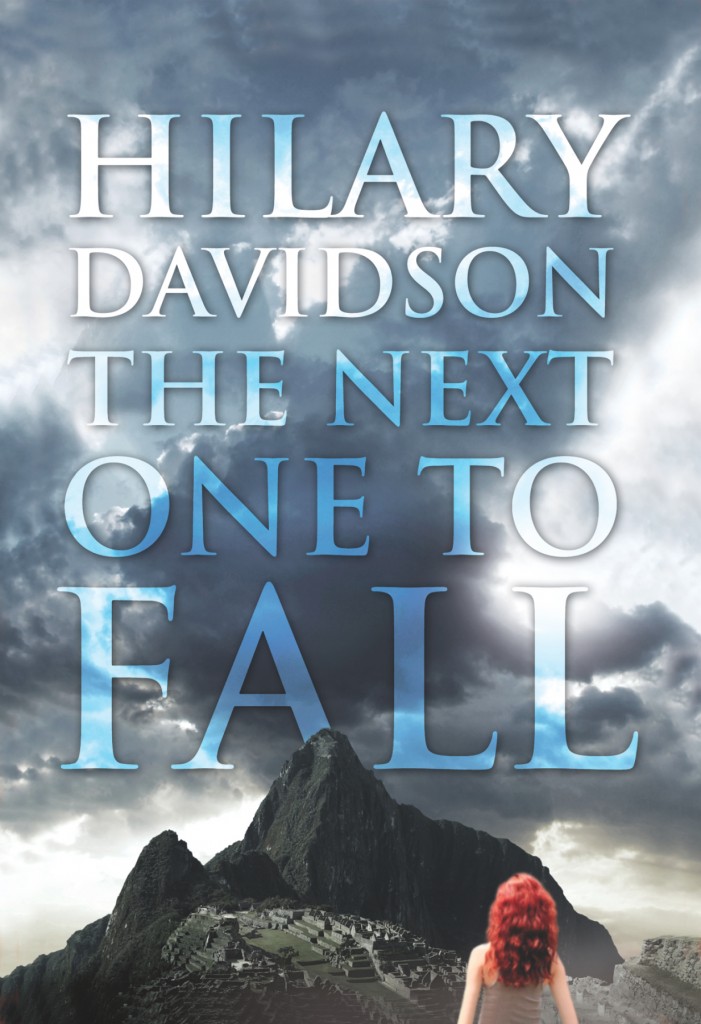 "The rich history and geography of Peru add depth to an engrossing mystery that constantly keeps the reader guessing" — Publishers Weekly
"Hilary Davidson is a rising star in the mystery genre" — South Florida Sun-Sentinel
"Lily Moore is one of the most appealing 'amateur' sleuths I've encountered in years. The vivid sense of place — Peru, in this case — is everything one would expect from a seasoned travel journalist like Hilary Davidson, the story is deliciously twisty, the characters engaging. I know I can't be the only reader looking forward to more Moore" — Laura Lippman, author of I'D KNOW YOU ANYWHERE
Hilary Davidson's THE NEXT ONE TO FALL takes place three months after the events of her debut, the Anthony Award-winning THE DAMAGE DONE. Read an excerpt online.

"An atmospheric mystery with an ending that packs a punch. Lily Moore is a passionate and tenacious heroine." — Meg Gardiner, author of THE NIGHTMARE THIEF
"Davidson's follow up to her Anthony Award-winning debut will leave you breathless… her determined young travel writer propels the exciting plot like a rocket." — Library Journal
"The Next One to Fall's dizzying rounds of complications make Agatha Christie seem like an uninspired slacker." — The Toronto Star
Travel writer Lily Moore has been persuaded by her closest friend, photographer Jesse Robb, to visit Peru with him. Jesse is convinced that the trip will lure Lily out of her dark mood and downward spiral, but Lily is haunted by betrayal and loss. At Machu Picchu, the famous Lost City of the Incas, they discover a woman clinging to life at the bottom of an ancient stone staircase. Just before the woman dies, she tells Lily the name of the man who pushed her.
But when the local police investigate, the forensic evidence they find doesn't match up with what Lily knows. Unable to accept the official ruling of accidental death, Lily hunts down the wealthy man who was the dead woman's traveling companion and discovers a pattern of dead and missing women in his wake.
Obsessed with getting justice for these women, Lily sets in motion a violent chain of events with devastating consequences.
THE NEXT ONE TO FALL was published by Tor/Forge on February 14, 2012 (ISBN 0765326981). Buy the book.

"Davidson's rendering of Machu Picchu and Cusco would merit a pisco sour toast even from the great Jan Morris" — Kirkus Reviews
"Read this book for the mystery, and the exotic setting of Peru. But the character of Lily Moore is the best reason to read The Next One to Fall" — Lesa Holstine
"It's Davidson's play between light and dark that make her books so fresh and prove that she is an author to keep watching and reading" — Scott Montgomery, MysteryPeople
"Davidson knocks it out of the park… If this book doesn't get your motor running, have someone check you for a pulse" — Reed Farrel Coleman, three-time Shamus Award-winning author of HURT MACHINE
"Davidson doesn't just tell you of her heroine's sorrow—she gives it substance, form, and volition, taking full advantage of its presence in a way I've not quite seen before" — Criminal Element