Blood Always Tells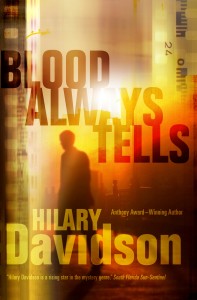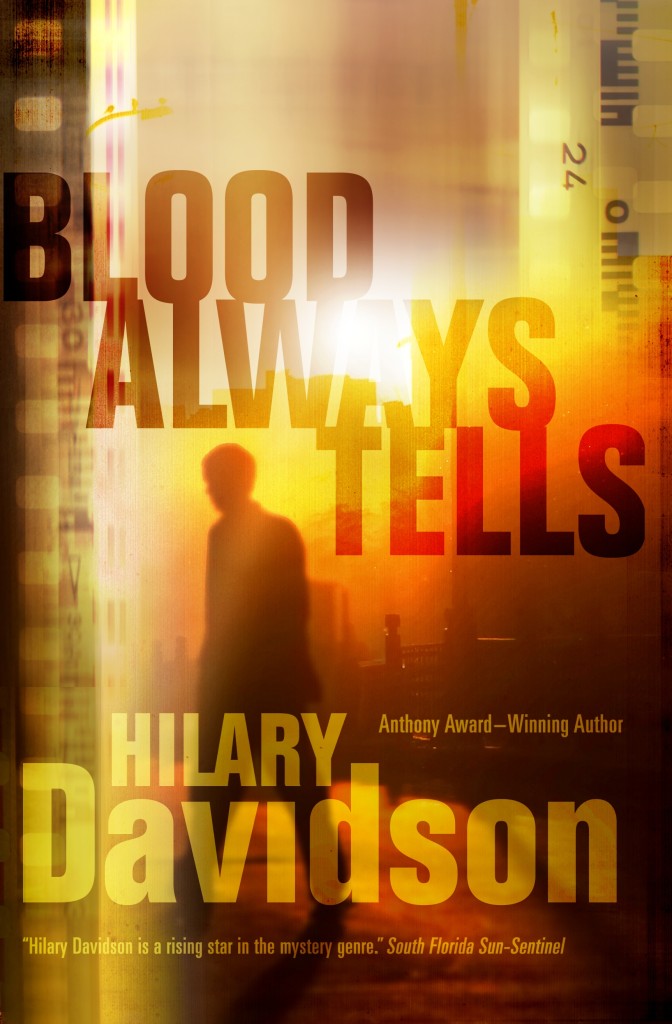 "A tale of revenge and redemption that keeps the reader guessing until the last page" — Harlan Coben, #1 New York Times bestselling author of Missing You

"BLOOD ALWAYS TELLS will surprise you at every turn… Hilary Davidson is the master of plot twists!" — Tess Gerritsen, New York Times bestselling author of the Rizzoli & Isles series
"Davidson has penned an outstanding novel that entertains with its carefully plotted tale of kidnapping, murder and duplicity. Impressive from the outset, the surprises continue throughout until the clincher at the end. Her talent for character development shines" — RT Book Reviews (selected as a Top Pick)
"[A] riveting standalone from Anthony Award–winner Davidson" — Publishers Weekly 
"A story about power and powerlessness, about selfishness and selflessness, about desperate people doing desperate things. Underneath it all, though, it's also a meditation on fate and free will, on nature and nurture, and on whether it's possible to overcome genetics and circumstance." — Criminal Element
"This could be the Gone Girl of 2014" — MysteryPeople (selected as the Mystery Pick of the Month at Austin's BookPeople)
BLOOD ALWAYS TELLS has been chosen as one of the 20 Best Books of April by iBooks 
Dominique Monaghan just wanted to get even with her two-timing, married boyfriend, a washed-up boxer stuck in a toxic marriage to a dangerously spoiled socialite. But an elaborate blackmail scheme soon lands her in the middle of an unexpected kidnapping . . . and attempted murder. But who is actually out to kill whom?
Desmond Edgars, Dominique's big brother, has looked out for his wayward sister ever since their mother was convicted of murdering Dominique's father many years ago, so when he receives a frantic phone call from Dominique in the middle of the night, he drops everything to rush to the rescue. But to find out what has really happened to his sister, the stoic ex-military man must navigate a tangled web of murder and deception, involving a family fortune, a couple of shifty lawyers, and a missing child, while wrestling with his own bloody secrets . . . .
Blood Always Tells is a twisted tale of love, crime, and family gone wrong, by the multiple award-winning author of The Damage Done and Evil in All Its Disguises.
"The devilishly good plot twists will keep you guessing—just when you think you've got it worked out, Davidson zings you from another direction." — Crimespree Magazine
"Blood Always Tells is the first post-Lily Moore novel for Hilary Davidson and it is a striking success. It's a book that takes chances and covers a spectacular emotional range… [it] is Davidson at her boldest, craftiest, most mature and most twisted." — Dead End Follies
"Desmond shines through as a bright light what could have potentially been a dark and chilling storyline… Characters like this are a characteristic of Davidson's writing; in each she takes you on a wild journey, introducing you to the worst members of society with that one character that serves as a ray of hope amidst all the chaos and depravity." — Jenn's Bookshelves
"Fantastic… With extremely well-written characters and a fabulous plot, mysteries just don't get better than this!" — Suspense Magazine
"You can't help turning the pages in anticipation of yet another twist" — Library Journal
"As the stakes of the novel change, Davidson shifts the point of view, pairing the reader with the character who has the most to learn, the most to gain, or the most to lose… With its many curves and revelations, Blood Always Tells manages to surprise as well as thrill." — Quill & Quire
"This is her best mystery yet." — The Globe and Mail
"A terrific thriller with enough twists and shocks to keep you on the edge of your seat, not to mention a touch of wicked humour when you least expect it!" — Peter Robinson, bestselling author of Children of the Revolution (DCI Banks series)
"Intense and suspenseful, with a surprise around every corner. This tangled-web thriller of a family gone wrong, darkly noir and relentlessly sinister, is the definition of page-turner!" — Hank Phillippi Ryan, Agatha-, Anthony-, Macavity-, and Mary Higgins Clark Award–winning author
"Readers may think they know where Hilary Davidson is going with BLOOD ALWAYS TELLS, but they'll be wrong time and again.  Davidson writes thrillers by her own set of rules and the result is a terrific, highly original read" — Gar Anthony Haywood, author of the Shamus Award-winning Aaron Gunner mystery series 
BLOOD ALWAYS TELLS (ISBN 978-0765333544) will be released in the US and Canada on April 15, 2014. It is available for pre-order from independent mystery booksellers across North America, as well as from Amazon, Barnes & Noble, Books-a-Million, IndieBound, Powell's, and — in Canada — Indigo/Chapters.