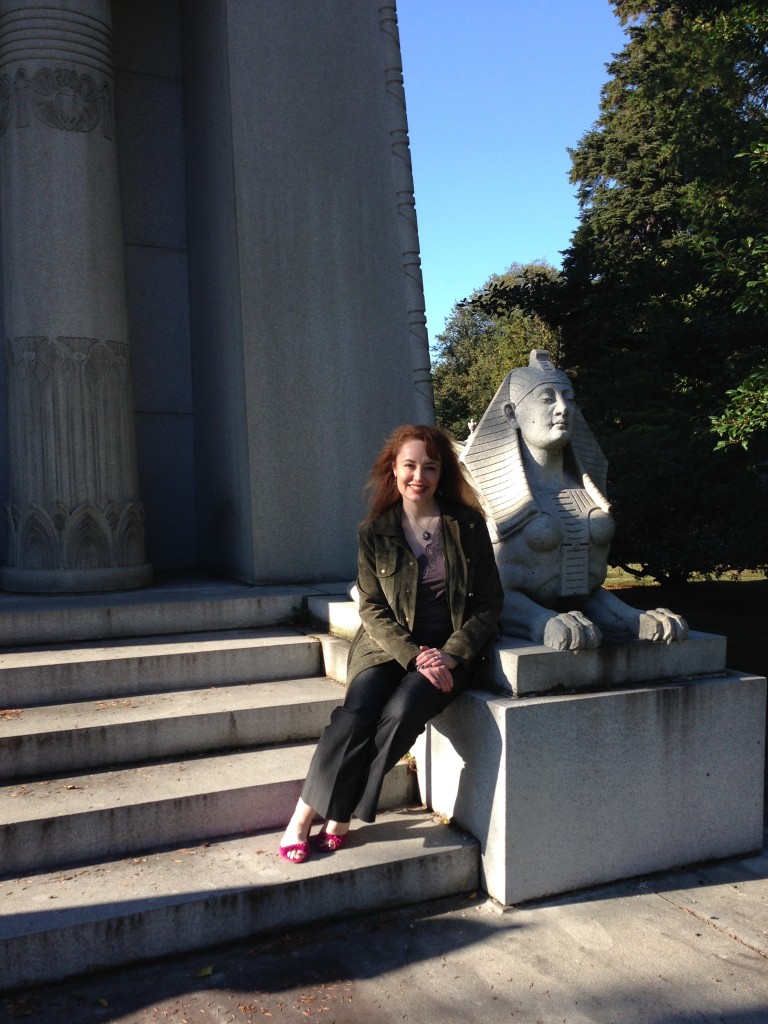 This weekend, I'm heading to Vancouver, to take part in the Vancouver Writers Fest. I'm so excited! On Saturday, October 25, at 10:30am, I'm on a panel with crime writers Ian Hamilton and Michael Robotham. On Sunday, October 26, I'm one of the featured authors at the Afternoon Tea at 3:30pm, and I'll be reading from BLOOD ALWAYS TELLS. (Don't worry, no one is actually letting me near the tea itself; I have a reputation.)
If you can't catch me in person, you can still hear me read thanks to the latest CrimeWAV podcast. Listen to a section from BLOOD ALWAYS TELLS.
The photo above was taken at Woodlawn Cemetery on October 5th, the day I did a Mystery Writers of America event there with a group of fabulous writers (Linda Fairstein, Lawrence Block, Lyndsay Faye, and heather Graham.) Talking crime fiction and cemeteries? I can't believe I get to do this for a living!